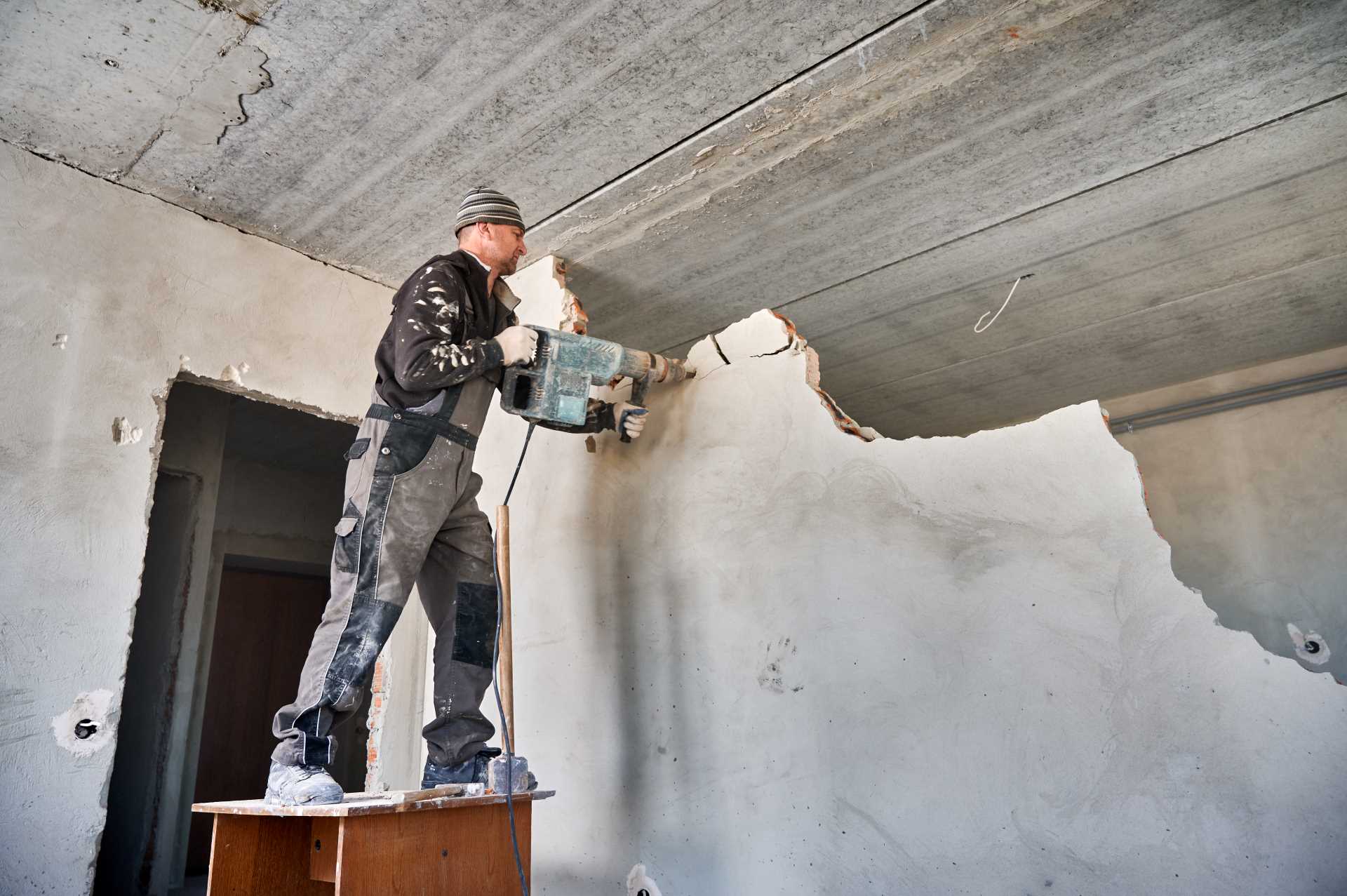 Demolition services are self-explanatory, as they are services designed to demolish buildings to allow new ones to take their place, or to sell the land without any attached. But what is a partial demolition, and how does it differ from a full demolition project? A partial project has its own unique benefits and is typically a cheaper and faster way to remove part of your property. Read on to learn more about this service and the unique benefits it provides.
To speak to the Brisbane demolition contractors who provide expert service and customer satisfaction, give Gumdale Demolition a call on (07) 3809 4108 or get a free quote online.
What is Partial Demolition?
As the name implies, partial house demolition only affects part of a structure and not the entire building. It may involve rooms or walls being removed, while even entire sections of a home can be demolished. A partial project can be undertaken for commercial, residential, and industrial properties, and allows the rest of the building to function like normal. Whether it is an unused bedroom or an old kitchen, partial removals allow you to better maximise space while replacing the demolished sections with modern construction and designs.
When is Partial Demolition Needed?
If you are unhappy with part of your home but wish to keep the rest of it intact, a partial house demolition is the perfect choice. Creating open plan living is as simple as removing walls and rooms from the property and is more cost-effective than a complete demolition. Removing rooms from the back of your property allows the opportunity to create an outdoor space for you and your family as well. A partial project can also be the demolishment of an old shed or garage, creating more space or the opportunity to build a new one to better match the style of your home.
Replace Defects
When a defect is detected, such as leaking pipes or damaged timber, a partial demolition is used to safely remove the defects from the property. Faulty materials can lead to massive damage to the property if left unchecked, with a partial job able to remove the offending materials while leaving the rest of the building untouched.
Enlarge a Space
Many people wish a certain room in their house was bigger, and by removing walls your bedrooms, living room, or kitchen can double in size by creating an open space design. Rather than picking up a sledgehammer and swinging away, it is important to hire professionals to conduct the work for you, as the load-bearing structure of the walls needs to be considered before work takes place.
Update Parts of Your Building
If you own a commercial or industrial property and part of your building has been found to not be up to code, a partial demolition allows you to update the offending space without damaging the rest of the property. By rebuilding these rooms from scratch, you can ensure they feature all the necessary safety features and utilities to meet modern standards.
Extend Your Property
Removing walls and unused spaces allows you to attach your home to any new rooms you wish to build. Want to add an extra bedroom to the back of your home? A partial house demolition ensures the new room perfectly connects to your current home by removing walls and aligning it for maximum convenience and aesthetics.
Trust the Professionals
When it comes to demolition, it is important to hire professional contractors to undertake the work for you, as a poorly planned demolition job puts yourself and the property at risk. At Gumdale Demolition, we have been providing Queensland with high-quality demolition services for over 25 years. When it comes to commercial projects, we offer the building demolition Brisbane business owners trust to deliver excellent results every time. We also offer industrial demolition and residential demo services to help you begin again or build something new.
Plan Your Partial Demolition with Gumdale Demolition Today
Don't settle for property that doesn't meet your high standards. Whether your home is bigger than it needs to be, or your industrial building needs to be partially rebuilt to meet code, contact the experts at Gumdale Demolition to provide all your demolition needs. Get a free quote online or give us a call on (07) 3809 4108 to talk about how we can help bring your project to life.